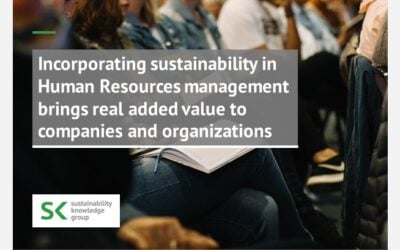 Press Release Sustainability Knowledge Group in cooperation with CIIM - The Cyprus International Institute of Management and Forward Mindsets in Cyprus organized a highly successful business breakfast under the title "Embedding Sustainability in People Management"....
Download Sustainability frameworks: Their purpose and how they can bring value to your organization (PDF) Due to ever growing economies, connectivity technologies and fast depletion of our planet's limited resources, the idea of Sustainable Development has become the...
read more
Download CSR Initiatives brochure (PDF) High market share, performance and competitive differentiation are not enough anymore to make you stand out from the crowd and become a leader in your industry. There is an ever-growing external and internal social pressure on...
read more
Download Sustainable Development Goals (SDGs) and the new business paradigm for growth (PDF) In September 2013, all 193 Member States of the United Nations joined forces to bring to light a world plan for action for sustainable development. "Transforming our world:...
read more