We are a diverse team of awarded professionals working closely with our clients in Europe, the Middle East and Asia to meet their diverse needs. As a team of sustainability professionals and business experts, our focus is on delivering consistently high quality and helping our clients understand the benefits of sustainability, adopt and apply suitable methodologies with the aim to maximise shareholder value and grow.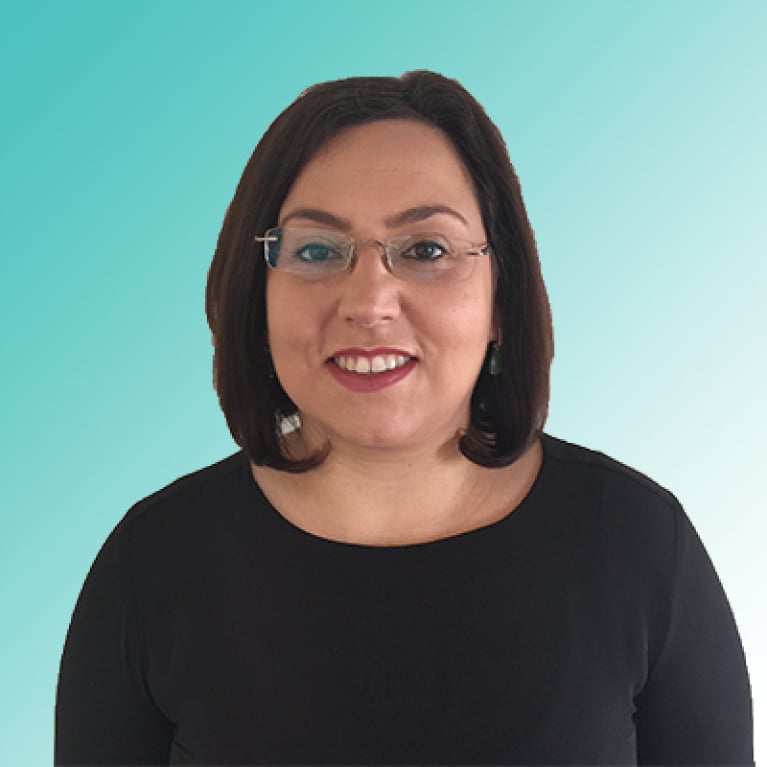 Aglaia Ntili is a seasoned sustainability professional, with nearly 20 years of international advisory and training experience across a wide range of corporate sustainability, ESG and CSR fields. She is recognised with the Global CSR & Sustainability Leadership Award for her contributions as a practitioner, trainer, coach, and advisor, and recently with the "Top 20 Most Successful Women Leaders of 2022" by The Corporate Magazine.
Aglaia serves as the Managing Director of Sustainability Knowledge Group, providing Sustainability, ESG and CSR advisory and training services at international corporate level. Aglaia is the founder of CSR Coaching, supporting professionals in Corporate Responsibility and Sustainability, and the co-founder of the CIIM-Centre for ESG aiming to mainstream ESG topics. She is the founder of the Sustainability Meetup Initiative, the 1st and only open platform to support active learning and knowledge sharing on CSR and Sustainability in the UAE and Cyprus, as part of the International Society of Sustainability Professionals (ISSP).
She is a course advisor at the Philanthropy University for the online Course "Stakeholder Engagement Strategy", recognised with the highest Net Promoter Score (NPS) across the entire course catalogue and has been an MBA lecturer in Sustainability at Murdoch University, Dubai.
Aglaia has developed the Middle East and Greek local training version of the Global Reporting Initiative (GRI) G3, G3.1, the Bridging Module and GRI G4 Training for regional providers. As an ILM and CPD Standards approved trainer, Aglaia has trained hundreds of professionals in GRI Reporting, Strategy, CSR Programs, Stakeholder Engagement, SROI, Quality, Performance and Environmental Management, communication and implementation.
Her Sustainability and ESG expertise has enabled her to be involved in diverse projects in the Middle East, Europe, Africa, Asia and the USA, in multiple sectors and industries including Education, Construction, Energy, Consulting, Banking, FMCG, Local Authorities, Oil and Gas, Telecommunications, Pharmaceuticals, Cosmetics, Technology, Shipping, Facility Management, Concessionaire, Hospitality, NGOs, SMEs and listed Groups. Client include: American University of Sharjah, ENGIE, Bank of Cyprus, Maaden, Lipor, Atkins, Majid Al Futaim, DEWA, Emirates NBD, Du, General Civil Aviation Authority, Nielsen, ABB, Banque Bemo, Bank Audi, Byblos Bank, Holdal, Credit Libanais, Águas de Portugal, Shangri-La Hotels and Resorts, Liberty Seguros, Luís Simões Group, DP World, Al Sayer Group, Savola, Dubai Airports, Dubai Cares, Holiday Inn, NBB, NBE, Sabic, Dubai Holding, Tristar, NoorBank.
Aglaia holds an MBA, an MSc in Total Quality Management & Business Excellence and a Degree in Business Administration. She is a Certified ISSP-SA, an ISO 9000 Lead Auditor and an EFQM Accredited European Excellence Assessor. She is a recognized Competent Leader and Competent Communicator under Toastmasters International, a Certified LEGO® SERIOUS PLAY® Facilitator and a certified Team Animator. She holds a GRI Standards Exam certificate and a certificate in Brokering Remote Partnerships by the Partnership Brokers Association.
Aglaia is an elected Board member and founding member of the Sustainable Business Council Greece, the official member of World Green Building Council in Greece. She is a longstanding member of Toastmasters International for leadership and public speaking, having served as president, officer and mentor. Aglaia is also the founder of Startegy, a social enterprise helping closet entrepreneurs to unleash talent. She has presented the business case for Sustainability and ESG, and tools to develop it, at a number of conferences, in Europe, Asia and the Middle East.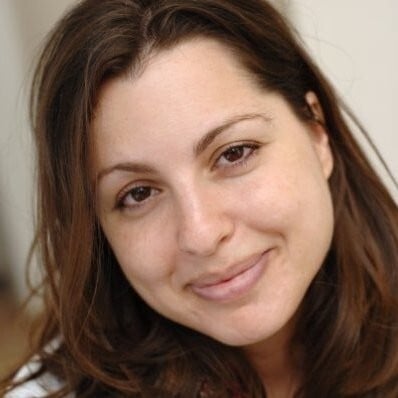 Ioanna Fratzeskaki
PUBLIC AFFAIRS AND STAKEHOLDERS ENGAGEMENT SENIOR MANAGER
Ioanna Fratzeskaki is Senior Stakeholder Engagement and Partnerships Manager at Sustainability Knowledge Group. Ioanna has more than 15 years of proven experience in managing high-budget projects and campaigns within multinational and diverse environments. For more than a decade, she has worked in the field of strategic communications, public affairs and stakeholder engagement in Europe, gaining extensive expertise and skills in the field of corporate communications, strategic planning, public policy, advocacy, fund-raising, and project management for diverse topics and industry sectors. She started her career in Brussels, as a researcher and EU affairs consultant in respected consulting companies and developed additional skills as project manager in non-for-profit organizations and the wider public sector.
During her professional life she has been involved in the design and implementation of large-scale Sustainability, ESG and CSR initiatives that succeeded in bringing together a wide range of stakeholders, such as Bravo Sustainability Awards, Sustainable Greece 2020 and the promotion of the German Sustainability Code.
Ioanna has gained expertise from the public sector as well as the non-for-profit sector working as policy advisor to the ex-Minister of Administrative Reconstruction (2018-2019) and as a project manager for the launch of the Independent Commission's Report on Sustainable Equality in Greece in 2018 (an initiative led by the S&D Group in the EU Parliament) engaging with and securing the commitment of all the national relevant key stakeholders (government, political parties, the Hellenic Parliament, trade and business associations, the academia, the media and the wider civil society).
She is passionate about public policy, gender equality issues and the social aspect of sustainable development, namely the potential and the value that sustainability can generate for communities and societies in large.
She has studied Modern History, Economic History & Politics at Royal Holloway, University of London and holds a Master's degree in Mediterranean Studies from King's College, University of London.
She speaks English, French, German and learns Arabic.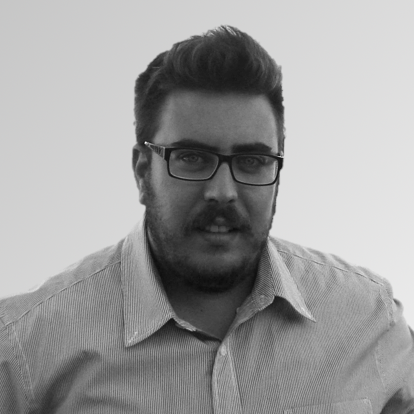 Kostas Vassiloudis
ESG & SUSTAINABILITY REPORTING MANAGER
Kostas Vassiloudis has a long, hands-on approach in the management of Sustainability projects in Europe and the Middle East. Kostas is a skilled, creative and innovative professional who is involved in the broad spectrum of business operations.
With 6 years experience in practical Sustainability and Corporate Responsibility implementation, Kostas brings a well rounded approach with attention to detail. Kostas has been involved in Sustainability data quality assessment, Materiality assessment and Sustainability Reporting for SMEs, international Groups and listed companies in the banking, oil & gas, renewable energy, automotive, chemical, retail, food & beverage, FMGC, road concessions and construction. Kostas has also been involved in Market Research, Communication and Design Support for CSR related projects. Kostas contributes as a valuable project officer in all Sustainability and CSR project assignment, supporting Sustainability Knowledge Group esteemed clients to develop and implement Sustainability reports, and maximise value from CSR initiatives.
Having worked in the demanding sector of Health Services, he has acquired a strong attention to detail and customer centred attitude. With a diverse set skill, including capabilities in the fields related to Information Technology, Sustainability, Strategy and Communication, Kostas is combining his knowledge and background to deliver solid results in engagements is Europe and MENA.
Kostas has a degree in Biomedical Engineering. During his studies he gained high-quality knowledge about modern technologies and grew fond of applied innovation.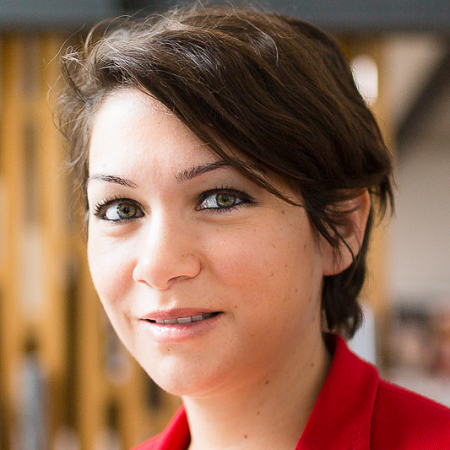 Rana Hariz
DIRECTOR OF MIDDLE EAST OPERATIONS
Rana Hariz is Director of Middle East Operations at Sustainability Knowledge Group. Formerly, she was the Director of BPA Worldwide Middle East, based in the regional office in Dubai. In her role, Rana managed the operation of the Middle East office and led sustainability engagement projects including strategy development, sustainability training, standards creation, materiality assessment, auditing and benchmarking, among others.
Rana has worked with Dubai Sustainable Tourism – Department of Tourism and Commerce Marketing (DTCM) on the development of Dubai Hotel Sustainability requirements which are now embedded into the official DTCM Hotel Classification system. During this engagement, she headed workshops and meetings with industry stakeholders to assess the impact of the new requirements and trained the inspectors on document verification and audit.
Rana has deep knowledge in hospitality and exhibition industry standards such as ISO 20121, ASTM Environmentally Sustainable Meeting Standards. She worked closely with hospitality industry leading brands to increase awareness on international sustainability standards, train employees and top management, conduct gap analysis and integrate sustainability. Rana has sat on The Global Association of the Exhibition Industry (UFI) sustainability committee where several projects were executed related to embedding sustainability into the events and exhibitions industry.
Rana holds a BSc in Banking and Finance with focus on economics and human development and a Bac in Economics and Social Science. She is an Associate Certified Assurance Practitioner with in-depth knowledge in GRI reporting, ESG regulation, TCFD, CDP, SASB, Sustainable Development Goals (SDGs) and Corporate Responsibility frameworks implementation. Rana has extensive experience in sustainability project management, leading diversified teams, auditing, data collection and monitoring and non-financial reporting. She has been invited to share her sustainability expertise in several prestigious regional events such as the UFI ME Congress, CSR&Sustainability Meetup, Dubai City Briefing. Her passion for sustainability pushes her to always expand her knowledge in this field.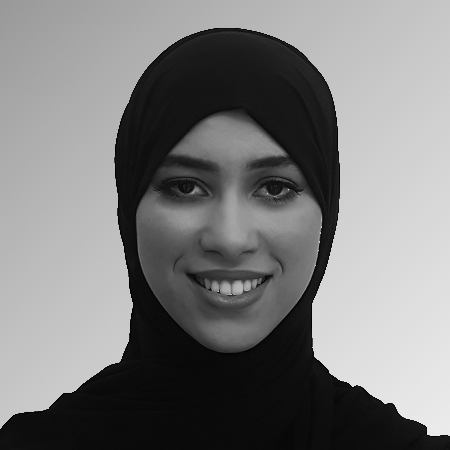 Dana Hamad
ESG & SUSTAINABILITY CONSULTANT
Dana Hamad has developed a strong experience as a quick learner in the field of environmental, social and strategic Sustainability.  Through her involvement in the professional services sector, she has acquired in depth awareness and practical knowledge on 21st century Sustainability topics.
Dana has helped companies across the United Arab Emirates in managing Sustainability within their business. She has contributed to writing Sustainability and Corporate Social Responsibility (CSR) reports for companies in the MENA region to enhance their Sustainability performance and to support their triple bottom line strategy of people, planet and profit
In her previous role, Dana developed an Environmental, Social and Governance (ESG) Manual for a regional company. She also developed Sustainability and CSR reports in Arabic. She was involved in the preparation of environmental impact assessment (EIA/IEE) reports for several companies. She also contributed with thought pieces and blog posts in the area of business Sustainability and clean energy.
Dana holds a BSc. degree in Nuclear Energy Engineering and a diploma in Business Sustainability. She is passionate about Sustainability, actively looking to expand her horizons, acquire a wide range of knowledge and experience, and contribute positively to the field of Sustainability.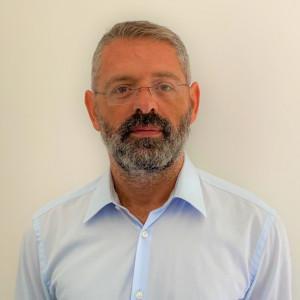 Rawad Massoud is a senior level executive with more than 9 years of experience in the field of air pollution and climate change with emphasis on greenhouse gas emission auditing and reduction.
Rawad Massoud is the co-founder of V4 Advisors, which is the only private company in the Middle East and Africa that is authorized by the World Resources Institute (WRI) and the World Business Council for Sustainable Development (WBCSD) to audit the Carbon Footprint of establishments as per the "Built on GHG Protocol" standard.
Rawad Massoud's work consists not only of developing V4 Advisors' operation and services, but also in assisting its clients understanding their carbon footprint and setting adequate strategies to fight climate change. He works closely with different departments to understand the clients' vision, expected growth, financial status, marketing strategies as well as legal commitments, and align them with the governmental environmental commitments. Moreover, he connects clients towards best service providers needed to reduce their carbon footprints, benefit from local financial programs, develop new services… or simply challenge the "running system". Rawad's work lays out concrete actions to address current and future climate risks and turn them into opportunities.
Rawad has solid experience in the GRI Standards for Sustainability Reporting and the UNGC sustainability reporting. He has successfully integrated Corporate Social (CSR) Responsibility and work issues in the management of climate change and the reduction of climate change impacts for companies. Rawad has led several seminars and engagement projects in the successful integration of CSR in environmental sustainability and business management. Prior to V4 Advisors, Rawad was one of the core team members of the American University of Beirut (AUB) to research and monitor air pollution levels. Rawad Massoud holds a Masters degree in toxicology and environmental health from Utrecht University in Utrecht Netherlands and Bachelors degree in chemistry and Biochemistry from the Lebanese University.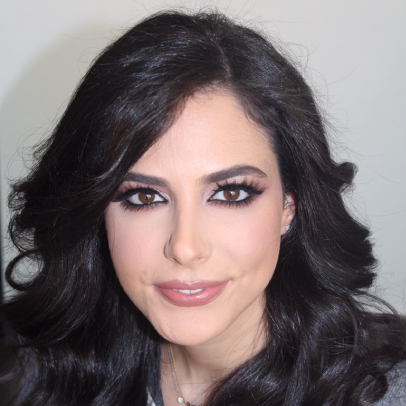 Rima El Khoury has been working over 10 years in the fields of CSR, Communication and Social Development. Her expertise includes CSR advisory, training services and corporate volunteering for companies looking to understand and develop their corporate behavior.
Rima comes from a background in Political Science and International Relations. She holds a Masters Degree in Sustainable Development and Corporate Responsibility from EOI Madrid. Skilled in non-profit organizations and certified from the Partnership Brokers Association, she always aims to initiate collaborations between the private sector and the civil society putting sustainability at the heart of it.
In august 2014, she started writing and presenting educational online CSR dedicated segments in Arabic (on the MTV Business Channel), using this platform to raise awareness and provide all the necessary tools for local businesses to start working on their social responsibility.
Rima is a board member of Waterfront City Cares, and has been managing the corporate responsibility, community investment and responsible communication of the company for the last 6 years.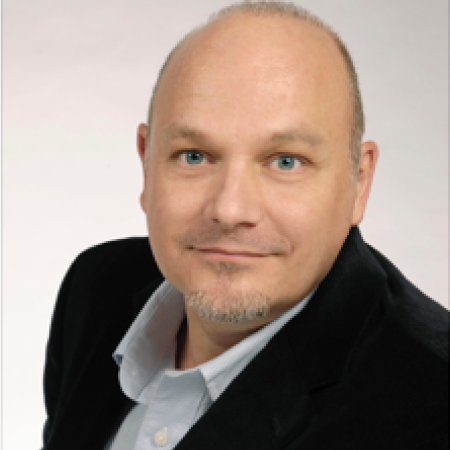 Nikos Sofianopoulos
SUSTAINABLE TOURISM EXPERT
Nikos Sofianopoulos brings more than 25 years of experience in the private sector, in Europe and the Middle East, with proven year background in executive and managerial positions, as well as in the planning and management of sustainable development projects.
Since 2014, as a sustainability and eco-certification consultant, he has been focusing on sustainable tourism, conducting independent audits on behalf of international sustainable tourism certification schemes, and providing consultancy services for the sustainable management / development of tourist destinations. In addition, his experience and expertise in Climate Change and Risk management, has led him to implement Climate Change Vulnerability Risk Assessments (CCVRA) as part of major projects funding requirements. His international experience in procurement projects and supply chain management in the Middle East (Saudi Arabia) and his leading roles in sales and marketing in Europe, have shaped Nikos to a well-rounded business consultant with excellent track record in improving operations, increasing profitability and maximising stakeholder value.
Nikos holds an MSc in Environmental Management & Entrepreneurship, a BSc in Economics and he will be completing his postgraduate degree in Tourism Business Administration by 2019. He has been certified as an auditor in various international environmental and sustainable tourism management systems and trained in sustainability reports' development as per the GRI Standards. He is a member of the Economic Chamber of Greece and the Global Sustainable Tourism Council (GSTC).
Akis Kekridis is an international sustainability consultant with more than 13 years of experience in sustainable buildings evaluation and certification, and over 25 years in project management in Europe and the Middle East.
Akis has long experience in project management and Green Building Certification process (BREEAM standard) as part of property assets, including BREEAM IN USE assessment and certification of buildings. His expertise includes the formulation of certification strategy, target setting, standards compliance and the management of the process until certification award. His consulting services for Sustainability and Corporate Social Responsibility (CSR) include strategy development, initiatives selection and implementation, employee training and Sustainability Reporting preparation based on the GRI Standards.
Akis currently holds the position of the Executive Director of the Sustainable Building Council Greece (SBC Greece), an independent, non-profit, organisation and the official member of the World Green Building Council (WGBC) in Greece. His main responsibilities include leading the development and implementation of SBC GREECE strategic and operational planning requirements, the management and operations of SBC Greece, the liaison with national and international sustainability institutions as well as presentations of strategic, technical and policy positions to stakeholders.
Akis has previously worked as Sustainability Manager at Bluehouse Capital, a private equity investment firm. While in Bluehouse Capital he was entrusted with the role of project manager in several property development projects as well as income producing assets and coordinated all Sustainability initiatives, including the Green Building Certification of portfolio assets and the Group's Sustainability Reporting. Akis was a project manager for the Asian Games Organizing Committee in Doha, Qatar, focusing on the Games operations. He has also worked for the Organizing Committee for the Olympic Games ATHENS 2004 with main responsibilities the operations planning and victory ceremonies. He has also vast experience as project manager in the construction industry and as a design engineer at L. G. Mouchel & Partners Ltd, a leading UK engineering consultancy.
Akis holds a Diploma in Civil Engineering from the Democritus University of Thrace, Greece and an MBA from Cranfield University, UK. He is a BREEAM Assessor, a Certified Sustainability Practitioner, and is also Certified by Global Reporting Initiative (GRI) for Sustainability Reporting.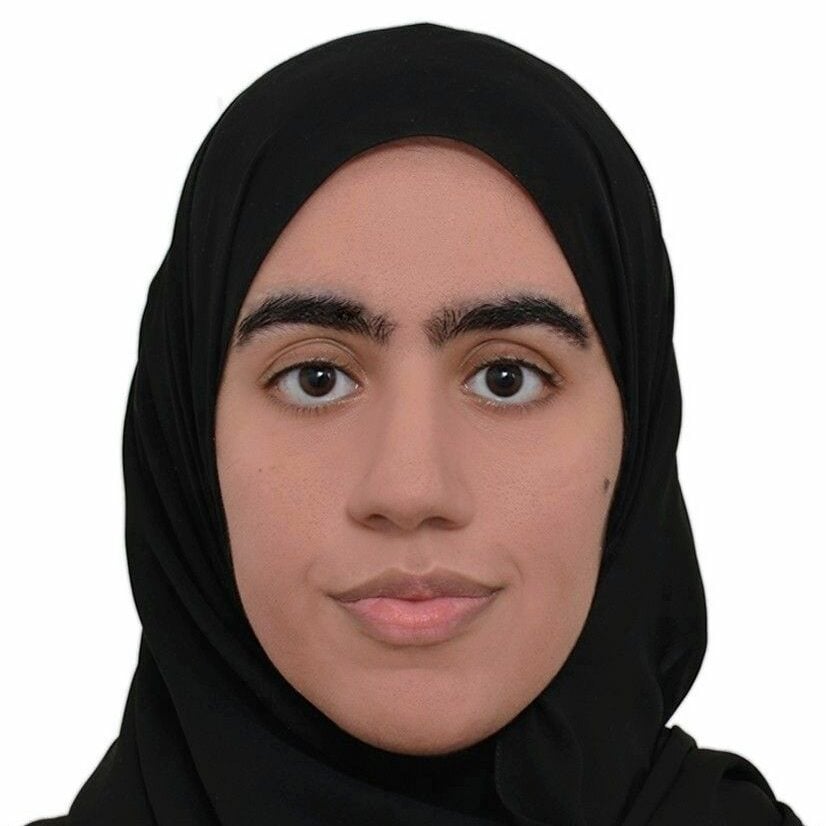 Muna Alhameli
JUNIOR SUSTAINABILITY CONSULTANT
Muna Alhameli supports the team in a wide range of consulting and training projects in Middle East and Europe.
She is a recent graduate from Zayed University in the UAE with the highest Honors Degree in Environmental Science and Sustainability. She has worked on integrating new technologies into sustainable development projects and as part of her graduation project she created an app to monitor littering behaviors in the public areas in Abu Dhabi. During her senior year at college, she was actively involved in two programs, namely, the Young Future Energy Program in cooperation with Khalifa University and the Student Leaders Program in partnership with IRENA, enriching her skills in fields like leadership, energy, policymaking, data analysis, and research.
Prior to joining Sustainability Knowledge Group, she was part of the Health, Safety and Business Continuity Department of the Environment Agency-Abu Dhabi.
Muna enjoys utilizing the social media channels to raise awareness about the importance of environmental protection and encourage others to act. She is a native Arabic speaker, fluent in English and she is currently learning Chinese and Python.