We are a diverse team of awarded professionals working closely with our clients in Europe, the Middle East and Asia to meet their diverse needs. As a team of sustainability professionals and business experts, our focus is on delivering consistently high quality and helping our clients understand the benefits of sustainability, adopt and apply suitable methodologies with the aim to maximise shareholder value and grow.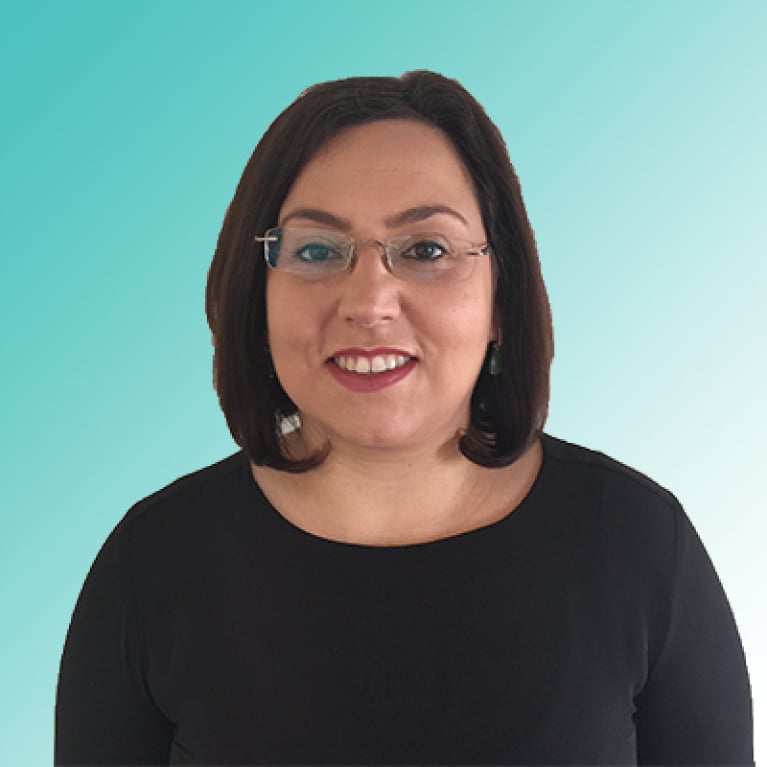 Aglaia Ntili is a seasoned sustainability professional, with over 17 years of international advisory and training experience across a wide range of corporate sustainability and responsibility fields. She is recognised with the Global CSR & Sustainability Leadership Award for her contributions as a practitioner, trainer, coach, and advisor.
Aglaia serves as the Managing Director of Sustainability Knowledge Group, providing Sustainability and CSR advisory and training services at international corporate level. Aglaia is the founder of CSR Coaching, supporting professionals in Corporate Responsibility and Sustainability, and the founder of the CSR & Sustainability meetup, the 1st and only open platform to support active learning and knowledge sharing on CSR and Sustainability in the UAE. She is also the Chair of the UAE chapter of the International Society of Sustainability Professionals (ISSP), currently the only professional body for Sustainability professionals in the region.
Aglaia has developed the Middle East and Greek local standard training version of the GRI G3, G3.1, the Bridging Module and GRI G4 Training for regional providers. As an ILM and CPD Standards approved trainer, Aglaia has trained hundreds of professionals in GRI Reporting, Strategy, CSR Programs, Stakeholder Engagement, SROI, Quality, Performance and Environmental Management, communication and implementation.
Her CSR and Sustainability expertise has enabled her to be involved in diverse projects in the Middle East, Europe, Africa, Asia and the USA, in multiple sectors and industries including Construction, Energy, Consulting, Banking, FMCG, Education, Local Authorities, Oil and Gas, Telecommunications, Pharmaceuticals, Cosmetics, Technology, Shipping, Facility Management, Concessionaire, Leisure, NGOs, SMEs and listed Groups.
Aglaia holds an MBA, an MSc in Total Quality Management & Business Excellence and a Degree in Business Administration. She is a Certified ISSP-SA, an ISO 9000 Lead Auditor and an EFQM Accredited European Excellence Assessor. She is also a recognized Competent Leader and Competent Communicator under Toastmasters International.
Aglaia is an elected Board member and founding member of the Sustainable Business Council Greece, the official member of World Green Business Council in Greece. She is a longstanding member of Toastmasters International for leadership and public speaking, having served as president, officer and mentor. Aglaia is also the founder of Startegy, a social enterprise helping closet entrepreneurs to unleash talent.
Aglaia has presented the business case for Sustainability, and tools to develop it, at a number of conferences, in Europe, Asia and the Middle East.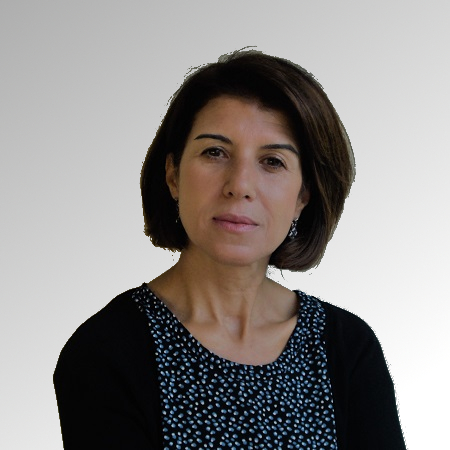 Athina has a long experience in Corporate Responsibility and Sustainable Development and has led award winning strategic projects for private and public sector in Europe.
Athina comes to Sustainability Knowledge Group with a distinguished work history of generating stakeholder success through innovative sustainability tools for strategy, research, reporting, CSR programs, capacity building for public and private clients.
Athina founded MEDA Communication, one of the first European companies to specialize in social marketing and corporate social responsibility services in 2001. As its Managing Director, Athina built bridges between business, purpose, society and environment and helped distinguished clients pave their journey in Sustainability through a wide array of services, including environmental and social impact programs, sustainability management structures, marketing and communications.
She has demonstrated history of working with European public sector agents in projects including the development of national awareness campaigns on energy saving, rational use of energy and the promotion of Renewable Energy Sources for Ministry of Energy and Climate change and she has been a special advisor in Corporate Social Responsibility and Corporate Communication for National Public Power Corporation. Athina has participated in the development of the national plan for CSR in Cyprus under the supervision of the Republic of Cyprus (Planning Bureau) and is an advisor to the Advisory Committee of the National Confederation of Greek Trade (ERC) for Green Entrepreneurship and CSR.
With leadership experience in sustainability strategy and roadmaps, governance structures, stakeholder engagement and building partnerships, Athina has been a valuable asset for local, national and European level companies aiming to build a culture of sustainability, secure tangible business benefits from sustainability and enjoy recognition and awards.
With 20 years' experience in the field, she has led the development of the annual Awareness & Social Behavior Index (A.S.B.I.) the first national index for trends and attitudes of Greek society towards CSR of private companies (2003-2015). She has been a founding member of EBEN GR – Institute of Business Ethics and member of the Committee for the development of the EBEN Business Ethics Model.
Athina is a political scientist, holds a degree from Sorbonne PARIS I (D.E.A. COMMUNICATION, TECHNOLOGIE ET POUVOIR) and retraining in Project Management and Risk. Her current focus area is in the field of public policy for youth and in maximising positive social impact through the optimisation of private and third sector collaborations.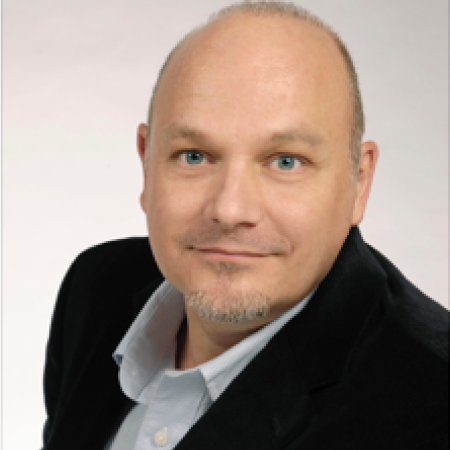 Nikos Sofianopoulos
SUSTAINABILITY PROFESSIONAL
Nikos Sofianopoulos brings more than 25 years of experience in the private sector, in Europe and the Middle East, with proven year background in executive and managerial positions, as well as in the planning and management of sustainable development projects.
Since 2014, as a sustainability and eco-certification consultant, he has been focusing on sustainable tourism, conducting independent audits on behalf of international sustainable tourism certification schemes, and providing consultancy services for the sustainable management / development of tourist destinations. In addition, his experience and expertise in Climate Change and Risk management, has led him to implement Climate Change Vulnerability Risk Assessments (CCVRA) as part of major projects funding requirements. His international experience in procurement projects and supply chain management in the Middle East (Saudi Arabia) and his leading roles in sales and marketing in Europe, have shaped Nikos to a well-rounded business consultant with excellent track record in improving operations, increasing profitability and maximising stakeholder value.
Nikos holds an MSc in Environmental Management & Entrepreneurship, a BSc in Economics and he will be completing his postgraduate degree in Tourism Business Administration by 2019. He has been certified as an auditor in various international environmental and sustainable tourism management systems and trained in sustainability reports' development as per the GRI Standards. He is a member of the Economic Chamber of Greece and the Global Sustainable Tourism Council (GSTC).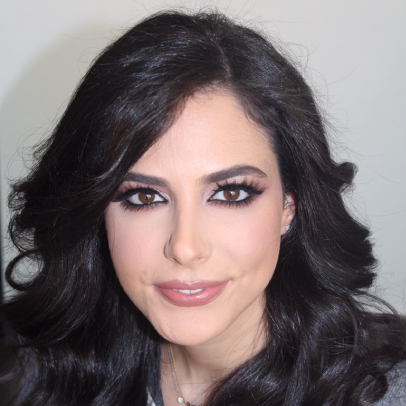 Rima El Khoury has been working over 10 years in the fields of CSR, Communication and Social Development. Her expertise includes CSR advisory, training services and corporate volunteering for companies looking to understand and develop their corporate behavior.
Rima comes from a background in Political Science and International Relations. She holds a Masters Degree in Sustainable Development and Corporate Responsibility from EOI Madrid. Skilled in non-profit organizations and certified from the Partnership Brokers Association, she always aims to initiate collaborations between the private sector and the civil society putting sustainability at the heart of it.
In august 2014, she started writing and presenting educational online CSR dedicated segments in Arabic (on the MTV Business Channel), using this platform to raise awareness and provide all the necessary tools for local businesses to start working on their social responsibility.
Rima is a board member of Waterfront City Cares, and has been managing the corporate responsibility, community investment and responsible communication of the company for the last 6 years.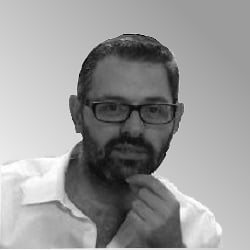 Rawad Massoud is a senior level executive with 7 years of experience in the field of air pollution and climate change with emphasis on greenhouse gas emission auditing and reduction.
Rawad Massoud is the co-founder of V4 Advisors, the only private company in the Middle East and Africa that is authorized by the World Resources Institute (WRI) and the World Business Council for Sustainable Development (WBCSD) to audit the Carbon Footprint of establishments as per the "Built on GHG Protocol" standard.
Rawad has solid experience in GRI and UNGC sustainability reporting, as well as at the implementation of the SDG in large institutions and listed companies.
Prior to V4 Advisors, Rawad Massoud was one of the core team members of the American University of Beirut (AUB) to research and monitor air pollution levels.
Rawad Massoud holds a Masters degree in toxicology and environmental health from Utrecht University in Utrecht Netherlands and Bachelors degree in chemistry and Biochemistry from the Lebanese University.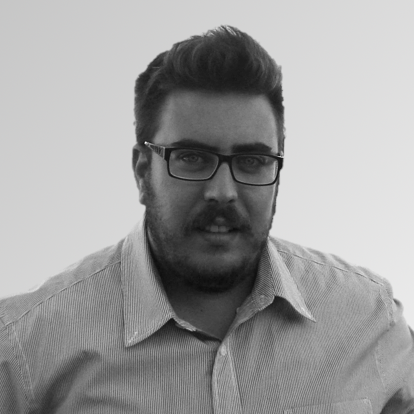 Kostas Vassiloudis
SUSTAINABILITY COORDINATOR
Kostas has a long, hands on approach in the management of Sustainability projects in Europe and the Middle East. Kostas is a skilled, creative and innovative professional who is involved in the broad spectrum of business operations. He has been involved in Sustainability data quality assessment, Materiality assessment and Sustainability Reporting for SMEs and listed companies in the oil & gas, automotive, FMGC, and construction. Kostas is involved in Market Research, Communication and Design Support for CSR related projects and contributes as a project support officer in numerous Sustainability and CSR activities for Sustainability Knowledge Group and esteemed clients.
Having worked in the demanding sector of Health Services, he has acquired a strong attention to detail and a customer centred attitude. With a diverse skill set, including capabilities in the fields related to Information Technology, Sustainability and Communication, he is combining his knowledge and background to deliver solid results.
Kostas has a degree in Biomedical Engineering. During his studies he gained high-quality knowledge about modern technologies and grew fond of applied innovation.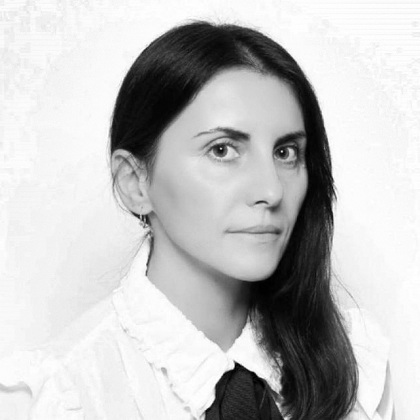 Nikoleta Dabanovic
SUSTAINABILITY AND COMMUNICATION COORDINATOR
Nikoleta has vast experience in the public and private sector in the fields of Sustainability training and development.
Her experience varies from Project management, Communications and Marketing to Business Development.
She has extensive Project Management experience in the regional and cross-border projects financed by the EU in the areas of education and environment. In her recent assignments, Nikoleta has been involved in Sustainability and CSR research at company, country and regional level. Her tasks involved benchmarking social impact strategies and she delivered the research report that received considerable acclaimed media attention. On the business development front, Nikoleta focuses on proposing solutions that meet rigorous customer expectations. Her involvement in project management involves GRI reporting services, from Sustainability report writing to GRI alignment services. Nikoleta is very passionate supporter of Sustainability agenda and she assists companies differentiate and create value for their stakeholders through incorporating Sustainability into their corporate strategy.
Nikoleta holds an MSc in European Integration Law and an MBA. She is involved in the work of SDSN, the UN agency network that supports the implementation of SDGs and develops transformative pathways for sustainable development.