Sustainability has emerged as the defining characteristic of companies shaping the business landscape
It is an essential aspect of corporate behaviour and a guiding principle for business success.
Beyond being a legal requirement or stakeholder expectation, a driver for innovation, social impact, loyalty or profit, a cultural obligation, a response to trends or peer pressure, Sustainability and Corporate responsibility need to be a conscious choice. Our vision at Sustainability Knowledge Group is to help companies, organisations and professionals make "Sustainable Business a Choice" by enabling them to understand the values and value of Sustainability, by supporting them to act strategically, systematically, locally or globally and empowering them to leave their mark by being sustainable.
Sustainability Knowledge Group is a global advisory firm dedicated in creating value for businesses through strategic advisory and training solutions. In recognition of the importance of sustaining competitive advantage in today's marketplace, we support companies to develop and apply strategies that minimise risks and demonstrate leadership.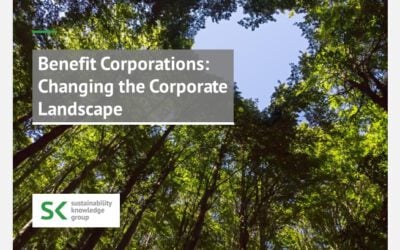 The COVID-19 pandemic has brought some fundamental changes in the way corporations conduct business. As COVID-19 continues to challenge our economy, environment, health, and financial security, the World Economic Forum has highlighted the concept of "shareholder...
read more
CSR & Sustainability meetup / ISSP Chapter