The CIIM-Centre for ESG is established by Sustainability Knowledge Group and Cyprus International Institute of Management (CIIM) with the goal to positively contribute to the awareness around Environmental, Social, and Governance (ESG) topics and their integration into organisational strategy and decision making. The Centre engages with private and public agents to enable them to lead in the post pandemic era, where Sustainable Development and ESG concepts dominate the discussion around business resilience, impact, and value creation.
The Centre focuses on the delivery of bespoke offerings on ESG, Sustainability, Sustainable Development and Corporate Social Responsibility (CSR). The Centre for ESG offers a wide range of offerings, in order to meet the needs and expectations of today's organisations, whether private, public or not-for-profit/3rd sector. The Centre's purpose is to enable organisations to thrive in a world where traditional approaches are becoming obsolete, business models are stakeholder inclusive, and the boundaries of responsibility extend beyond financial obligations.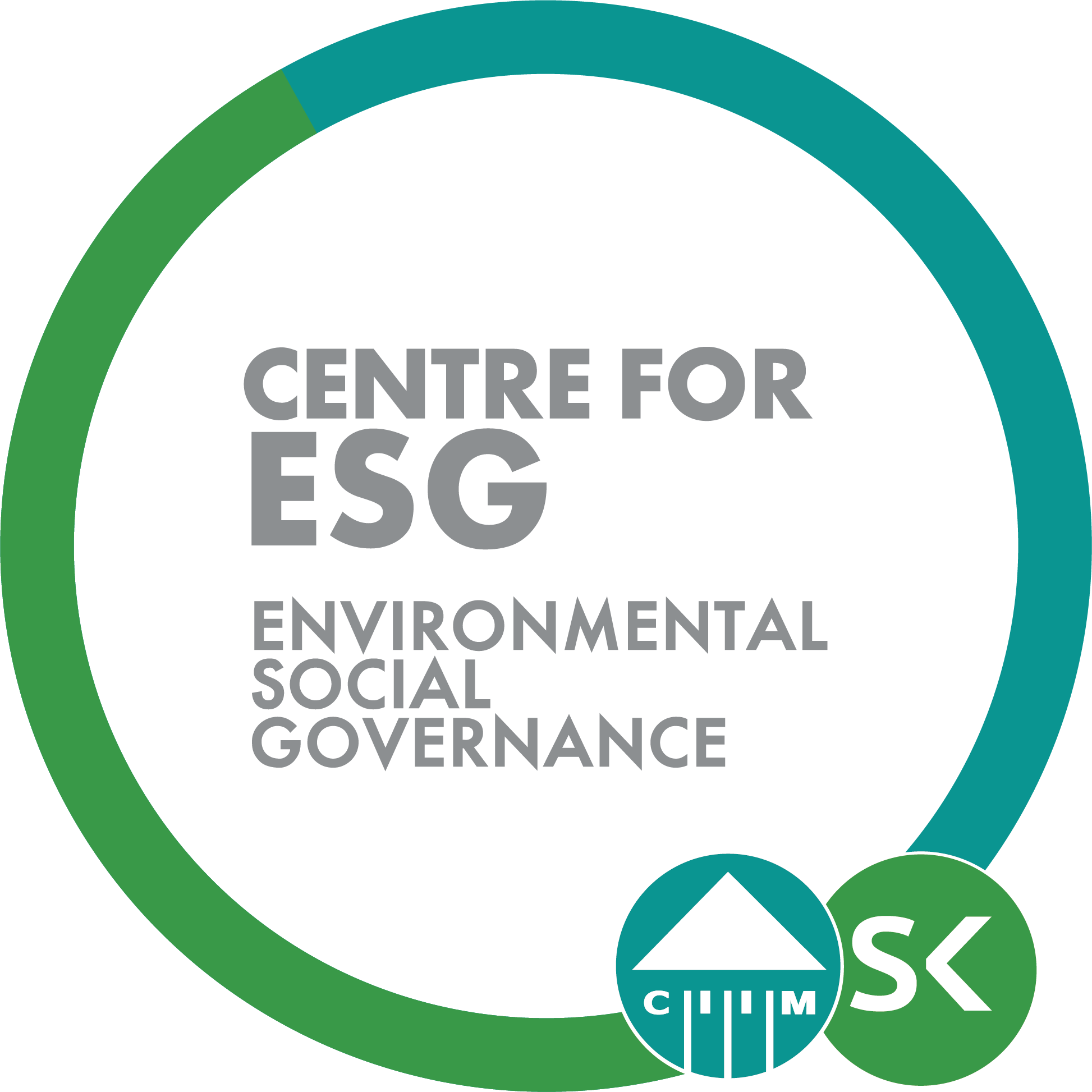 What is ESG and why is it Important?
Economic crisis and the recent health crisis have accelerated the integration of ESG criteria in public, private and not-for-profit/ third sector organisations. We have all been forced to rethink how we conduct business, how we create value for stakeholders, our own values and our purpose. 
ESG is gaining momentum globally. It represents a new way of thinking and behaving and is a stakeholder-centric approach to doing business. Integrating ESG criteria within strategies, action plans and initiatives is a growing expectation from all internal and external stakeholders.
Legislation is now more geared towards addressing the environmental crisis and focuses on social justice, transparency and accountability. An increasing body of research shows a positive link between ESG performance and financial performance and value creation. Sustainable Development Goals (SDGs) are pushing further for ESG integration and for tangible outcomes of environmental, social, collaborative and governance nature. Concerns relevant to environmental protection, social impact, corporate governance are part of the agenda and despite these turbulent times, Sustainability and ESG are thriving.
ESG covers a quite broad set of topics. Organisations who commit to ESG, commit also to being accountable and transparent towards their stakeholders. ESG is action oriented, and its success lies in introducing measurable KPIs and solid business systems that enable organisations to identify areas of improvement, gain competitive advantage, increase their customer base, avoid risks and become future-fit.
Address environmental issues
Environmental
criteria focus on how an organization acts as a steward of the natural world. Areas of focus include climate change, carbon emissions, water, waste and energy management, air pollution, biodiversity etc.
Social
criteria examine how an organization integrates topics of human rights, diversity, inclusion, health and safety, community relations within its engagement models with employees, suppliers, customers, local community and society at large.
Governance
criteria emphasize on an organization's leadership, ethics, corruption, compliance, executive pay, internal controls, Board independence, shareholder rights etc.
The consideration of ESG factors is growing and has become critical to the business success. Stakeholders are pushing for transparency, ESG criteria are toping the investors' agenda and mandatory standards are fast approaching. ESG is a blueprint for growth and resilience and drive value for organisations.
As organizations start to look for robust methodologies and frameworks to enable them to meet stakeholder demands, legal mandates and operate more sustainably the desire to identify opportunities and capitalize on them is growing. We see a growing need for more awareness, deeper knowledge and implementation guidance around ESG Sustainability and CSR . This is the focus of our solutions.
Capitalising on the deep knowledge and extensive experience of its founding partners, the Centre has developed bespoke ESG solutions for the private, public and third sector.