9 February 2016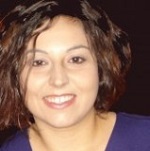 Environmental experts and government consultants said the renaming of the Ministry of Environment and Water was a step in the right direction and an accurate representation of where the UAE is in terms of climate change. Under the restructuring of government departments, ministries are meant to be reshuffled to better foster cooperation and efficiency.
In her recent interview at The National, Aglaia Ntili, managing director of Sustainability Knowledge Group, said that the move signified more.
"Renaming the Ministry of Environment and Water to the Ministry of Climate Change and Environment demonstrates the commitment to the new green economy and sustainability.
"It lays the foundation for the happiness of future generations, as happiness cannot be found in a deteriorating natural environment.
"And most importantly, it manifests the transition to a new era of advanced legislation and active stakeholder engagement," she said.
For the full article, visit: www.thenational.ae/uae/environment/more-than-just-a-change-of-name-for-ministry-say-environmental-experts